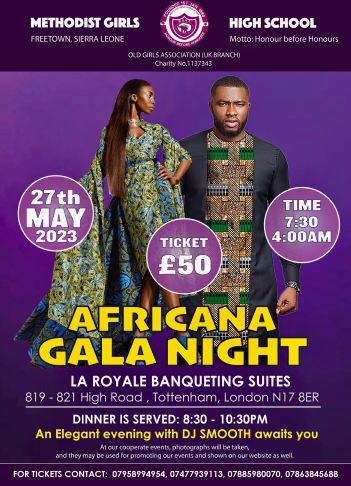 You are cordially invited to our ANNUAL FUNDRAISING AFRICANA GALA NIGHT on Saturday, 27th May 2023 at the exquisite La Royale Banqueting Suites, 819-821 High Road, Tottenham, London N17 8ER. Time is 7:30pm – 4am. 
Tickets £50.00.
For further information see the leaflet or see (and share) promo video below.
A night to remember is assured. So make it a date and join the MGHS OGA (UK) to experience an evening of pure elegance and cool entertainment.
For tickets and patronage please contact:
07958994954
07477939113
07885980070
07863845688